This page lists all reported Myths in Red Dead Redemption.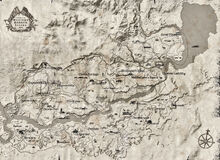 The myths reported in Red Dead Redemption vary far and wide. Only a few of them are proven while some myth's validity will forever be locked in community debate. This page lists them all.
Note: When adding to this list, please place the myth in alphabetical order.
Myths and Legends Investigator's Wiki
Locations
People
Creatures
Animals